Mountainview Thursday Night Racing Series
Sponsored by Total Sports

April 25th – August 29th, 2013. 7pm race start
Preriding and registration open at 6pm
Come celebrate our 10th anniversary!
Since 2003, racers have come to Mountainview to enjoy the varied courses and laid-back atmosphere.
There are 3 courses to choose from, so there is something for everyone. The courses change throughout the season, to keep things fresh. A year end Barbeque and prizes…it doesn't get much better than this!
Categories:
Unlimited – The longest, most technically challenging course, lung busting climbs and technical downhills that keep even seasoned veterans on their toes.
Super Sport – Not quite as technical as Unlimited, but enough climbing and fast-double track to get a serious workout.
Sport – mostly singletrack, without anything too outrageous, this is a fun chance to test your skills, and work on that buttery-smooth flow.
Age Categories: Elementary School Boys, High School Men, Open Men, 40+ Men, Open Women
Prices:
$10 / week…Each additional family member is 8$ / week.
$160 – Season Pass…Each additional family member is $130.
Insurance:
Each rider must be a member of the Ontario Cycling Association, and/or hold a valid UCI licence. Riders can purchase a 2013 OCA Citizen Permit, which will insure them for most Ontario events, including the Mountainview 9 Hour. **New for 2013** – All OCA Citizen Permits are to be sold online. Please visit this website to purchase your license. We will be selling them online on race night, but this will not be your most convenient option.
Year End Festivities:
A barbeque held after the last race of the season is both the awards ceremony for the race series, as well as the wrap-up party for Mountainview MTB. Come out for some inexpensive 'que, a chance at some draw prizes, a slide show of the years events, and a few laughs with friends. Prizes will be awarded for the series champions.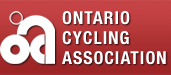 contact:  thomaswood at live.com